When it comes to police work, Lt. Dan Marcou has been there, done that.
Marcou is a highly decorated police officer with 33 years of law enforcement experience. He's also a published author, regular columnist at PoliceOne, and seasoned police trainer.
Pay close attention to the important lesson he reveals at 2:15.
Listen to this Interrogation Interview to learn:
How to prepare for a gunfight
What bad guys really hate
Real-world tactical workouts that officers are doing in the field
Why a cop needs to run, shoot, and fight in full gear
Simple tips to reduce needless injury
The value of a good straight left, followed by a right
Why you must master empty-hand defensive tactics
Why a sober psyche is the best decision-making tool
A simple fix to secure your home
Check out Marcou's popular police novels: The Calling: The Making of a Veteran Cop, S.W.A.T.: Blue Knights in Black Armor, and Nobody's Heroes.
His most recent novel is Destiny of Heroes.
---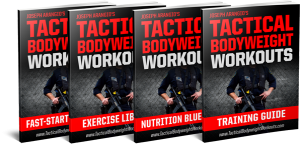 Build Elite Tactical Strength with the Ultimate Tactical Bodyweight Exercise Training Program... Over 100 Exercises.
No Gym Required

Tactical Bodyweight Workouts is based on the teachings of tactical strength and conditioning coach, Joseph Arangio, MS, CSCS.