If You're DEAD Serious About Building Tactical Muscle…
EARLY-BIRD REGISTRATION (SAVE 50%) ENDS:
Here's Your Rare Opportunity to Get Hands-on Instruction from World-Class Tactical Strength and Conditioning Coaches... And Instantly Skyrocket Your Results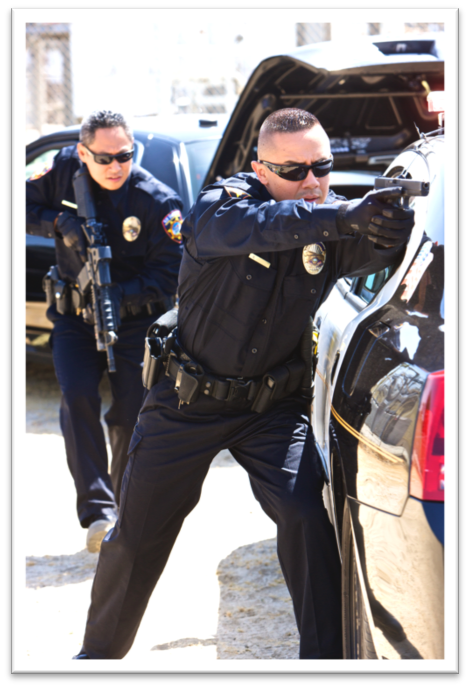 Dear Tactical Athlete,
Because you're here today, you have a limited-time opportunity to grab one of 16 Golden Tickets to attend the Tactical Workouts One-Day Workshop special closed-door live event at Arangio Athletic Fitness in Allentown, PA.

Let's get straight to the point. You're only reading this page if you're one of the rare few who take their training extremely seriously. You live, sleep, eat and breathe this lifestyle, just like I do.
You're not one of those people who simply goes to the gym to "get a good pump," or worse yet, "stay in shape."
Heck no.
Getting bigger, stronger, faster and better conditioned means a lot more to you than it does to the average out-of-shape, cop or soldier.
And you'll do whatever it takes to get results even faster. That means no complaining, no excuse-making, no wasting your potential and your life like 99% of the rest of the world does.
It also means taking every chance to learn and better yourself whenever the opportunity presents itself.
Well, the opportunity for hardcore tactical athletes is here and the time is now.
Join 15 other ELITE tactical professionals from around the world for a no-nonsense day of training, learning, and brotherhood.
It'll be an experience you'll never forget.
Friday, June 1, 2018

WORKSHOP 9:00AM - 5:00PM EST

VIP DINNER 6:00PM - 8:00PM EST
In the Tactical Workouts One-Day Workshop, You'll Discover:
When to do high-repetition calisthenics, long miles of run, ruck, or swimming (or all the above). And when to lower your training volume.
The best time to focus on speed, agility, and power training.
How to warm up properly before a workout in order to prevent injuries, activate important muscle groups and fire up your central nervous system for enhanced performance.
Why explosive training MUST be part of your tactical training program. But the specific sequencing is everything.
What exercises should always be done for higher reps.
How to increase the frequency of your workouts without overtraining or getting beat up in the process. This is one of the most important keys to faster progress.
When advanced techniques like constant tension, supersets and rest-pause should be used for optimal results.
Why the level of psyche you use in your workout can make or break your progress.
Why you must follow structured and progressive training cycles to stay injury-free and make steady progress as a tactical athlete.
How to recover from tough workouts even during times of interrupted sleeping patterns and low-quality nutrition.
How to keep your knees, shoulders and lower back healthy and strong.
Why chin ups can be one of the greatest exercises you can do… OR one of the most dangerous and counterproductive. It all depends on how and when you do them.
How to get the most out of a foam roller and lacrosse ball, and why they are both essential elements in your training.
How to manipulate your nutrition program optimally depending on your training goals.
The most effective tactical training splits for size, strength and power.
The biggest training mistakes I've made over the last 30 years that you NEED to avoid.
How to alleviate soreness and improve recovery time.
The proper sequencing of exercises in order to ensure the best results and avoid injury. This is HUGE and most people have it all wrong.
Why planning your workouts ahead of time is critical to the health and longevity of a tactical athlete.
Easy ways to simplify peaking and recovery strategies in order to create logical progressions.
But don't worry, this is a hands-on workshop, not some endless, boring lecture. In the first couple of hours we'll cover the basics listed above. After that, we'll get right into the training and the rest of the day will be "learn-by-doing".
IMPORTANT:
This is a closed-door private event for 16 ELITE tactical athletes ONLY, so you won't be sitting in a gigantic crowd at some fancy hotel conference room. Space is truly limited and that's not some made-up marketing hype.
Act now because when the spots are gone… they're gone. And you'll miss out on a rare opportunity to learn the tactical strength and conditioning secrets that may, one day, save your life and the lives of the people you protect and serve.
So Come Prepared for Hands-On Learning:
Military Press - How to make the best shoulder exercise even more effective.
Bench Press - How to make it exponentially safer and a few tips to instantly boost your performance.
Kettlebell Exercises- Snatch, swing.
Jumps for speed and explosive power development - Learn what's worth doing and what's a waste of time.
Over 40 mobility drills that will help you feel ten years younger and renew all the joints in your body for optimal performance and faster recovery.
Abdominal exercises and progressions. When it's actually okay to allow some spinal flexion and how it will give you a stronger set of abs.
Over a dozen unique pushup variations. There are few exercises more effective than pushups. Learn how to incorporate them into your program and worked toward advanced levels that will challenge even the strongest lifters.
Pistol squat progressions and the best single-leg exercises for strength, size and power.
Over a dozen inverted row variations that will help protect your shoulders and build a big, strong upper back.
Front and back lever progressions. Discover these awesome exercise that will boost your core and lat strength to new levels.
Handstand and handstand pushup progressions. How to incorporate one of the single best upper-body moves into your regular program.
Unique ways of static and dynamic stretching that are up to 125% more effective than traditional methods. Discover how and when to use them for best results and injury prevention.
How to rapidly improve your total number of chinups and pushups.
Explosive power and reactive exercises for improving your athletic prowess and rapidly boosting your speed and jump scores.
Squat - Tips and tricks to reach optimal depth without injuring your lower back or knees.
Deadlift - Set up, pull, lockout, eccentric component, frequency, loading… we'll cover it all including rack and trap bar variations as well.
How to add upper-body and lower-body calisthenics into swimming workouts for maximal cardio conditioning.
The three essential skills needed to simulate fireman carries and body drags, so you can move an injured person out of danger.
How to adjust workouts to fit the seasonal demands of your profession.
Pre-training - How to build a foundation of fitness, so your body can handle the demands of BUD/S, SF, PJ, Fire, Police Academy.
During Training – Why you must use workout specificity to "train for the training"
Post-Training – How to quickly recover from the shock of Special Ops Selections, specialized training, bootcamp, and academy. So you can focus on the demands of the profession.
And much more...
But Before You Apply...
Meet Your World-Class Tactical Strength and Conditioning Instructor...
How a Smart Tactical Bodyweight Workout System Maximizes Your Progress and Transforms You Into An Elite Tactical Athlete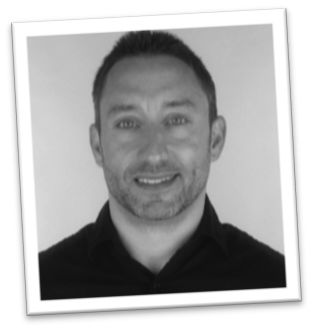 Joseph Arangio is a graduate of Ithaca College and East Stroudsburg University. He is the author of Tactical Bodyweight Workouts, a simple bodyweight-training system to help military and police gain strength, boost power, and reduce injury.
Arangio is a Certified Strength and Conditioning Specialist and a member of the National Strength and Conditioning Association since 1996.
He's the director of PEAK Strength & Conditioning, one of the nation's leading resources for smart fitness solutions. He founded TacticalWorkouts.com, an educational resource dedicated to helping law enforcement professionals and military operators prepare for duty with structured and progressive tactical strength and conditioning plans.
Since 1999, Arangio has delivered over 100,000 workouts to fitness coaching clients at his strength and conditioning facilities in Pennsylvania and worldwide, through his online fitness coaching software.
Arangio has written about health and fitness for numerous publications including Men's Health, Men's Fitness, Muscle Media, and Leading Edge.
He owns Arangio Athletic Fitness, a fitness-and-nutrition coaching program for over-40 men who want to lose fat, get strong, and slow aging.
Overview of the Tactical Workouts One-Day Workshop Live Event:
Schedule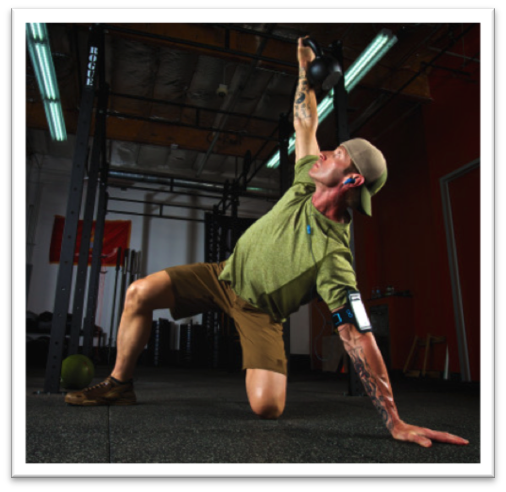 9:00AM - We will start with a brief lecture and then get right into the hands-on action.
10:00AM - We will complete a real, live upper-body pushing and pulling workout, followed by a post-workout recovery meal replacement.
1:00PM - The afternoon session will start with a discussion and demonstration of lower-body hip dominant and knee dominant exercises. After that, we'll do a live lower-body tactical workout, followed by another meal replacement.
4:00PM - Wrap-up with time for questions.
6:00PM - On Friday evening we'll all get together for dinner. I reserved a room at a cool place where we can refuel, relax, and trade stories.
Travel-and-Accommodation Recommendations:
If you're flying in for the workshop you'll want to come in through Lehigh Valley International Airport (ABE). Other options are Newark Liberty International Airport (EWR) and Philadelphia International Airport (PHL).
The hotel to stay at is the Renaissance Allentown Hotel, 12 N Seventh Street, Allentown, Pennsylvania 18101 | Phone: 484-273-4000 | RenaissanceAllentown.com.
Reserve your spot now because this will sell out very quickly. Once again, this is not marketing hype. We are limiting the seats for this and they will most likely be gone within the first week or so of announcing it.
Normally a one-on-one, in-person session with me would cost you $500 for one hour; however, because this is a special event, you're not going to pay anywhere near full price.
On top of that, I'll buy you a delicious dinner. And you'll be pretty hungry after a full day of the learn-by-doing workshop.
Tuition for the Tactical Workouts One-Day Workshop live event is $2,000, plus travel and accommodations.

How Can I Claim My Golden Ticket to the Tactical Workouts One-Day Workshop?
Here's how you can grab one of 16 spots at the Tactical Workouts One-Day Workshop...
Since this is a closed-door and exclusive workshop I want to make sure that it's going to work for you before you claim your spot.
And since every hands-on learning session is custom made from the ground up, we're only taking on 16 total tactical athletes.
This is not a false scarcity tactic…
Fact is, we can only make 16 spots available since I am going to help you:
Set up a structured and progressive tactical strength and conditioning program
Get leaner, stronger, faster, with the confidence to win in any situation
Make consistent, MEASURABLE progress with your tactical workouts
That's a LOT of work as you can imagine.
So if you think that the Tactical Workouts One-Day Workshop is right for you, then fill out the application form below to set up your qualification call with me.
100% Money-Back Guarantee
Just to remove any risk for you, we offer a 100% money-back guarantee. If for ANY reason and at ANY time during the Tactical Workouts One-Day Workshop you are not satisfied, we will refund every penny – no hassles, no hard feelings. All we ask is that you follow the rules below.
Fair enough?
VERY IMPORTANT (PLEASE READ CAREFULLY)!
Before You Apply Below, You MUST Meet These FOUR Requirements:
Requirement #1: You can afford the $2,000 tuition. The Tactical Workouts One-Day Workshop is NOT for everyone. If you think that by simply paying us money you will magically transform into an elite tactical athlete... this isn't for you.
This is for ambitious action takers only. The kind of person who is ready to apply the systems that we give you and implement the proven tactical strength and conditioning strategies to take you to the next level. If that's you, keep reading because these two days may just save your life.
Requirement #2: You will give the program an honest effort. Click away right now if you're a "know-it-all" or "seen-it-all" type. If you would rather follow the herd and be like other overweight, out-of-shape police and military instead of implementing new and different strategies proven to produce real results, this is NOT for you.
On the other hand, I am looking for action takers who possess the focus and determination to give it your best effort. If you are prepared to take advantage of this exclusive learn-by-doing coaching program, and give an honest effort during every single workout, then you're making a good decision.
Truth is, it doesn't matter how good my tactical strength and conditioning system is if you don't believe in it and do the work yourself. If you meet this requirement, keep reading.
Requirement #3: You will complete all of the workouts with us. This is a learn-by-doing event so participation is mandatory. In other words, you will perform actual training sessions over the one-day event. We are able to modify all exercises based on your level of ability and injury history. Keep reading if you are physically willing and able to train with us.
Requirement #4: You will not cheat us. I understand not everyone is honest and some people lack integrity. Just realize that all of the hands-on expert coaching you will receive over the two days costs me time I could be spending with my family and money that could be donated to Heroes of Tomorrow charity. So if you're already thinking about requesting a refund before you fill out the application below, PLEASE, PLEASE leave your spot for someone truly serious, committed, and bringing a positive attitude.
I'm taking the chance of being taken advantage of because I promise this is easily the best tactical strength and program you've ever experienced. If you are genuine and true to your word, we would LOVE to have you apply for the opportunity to join us.
Go ahead and fill out the application form if you meet ALL FOUR requirements.
Deadline to Apply EXPIRES In:
So hurry up and reserve your spot before the price goes up or the event sells out.
And remember, just to remove all risk, I'm offering a full 100% Money-Back Guarantee...
Take action now while there are still seats available.
I look forward to seeing you on April 12th and 13th.
Train hard and stay safe,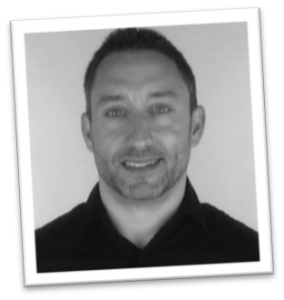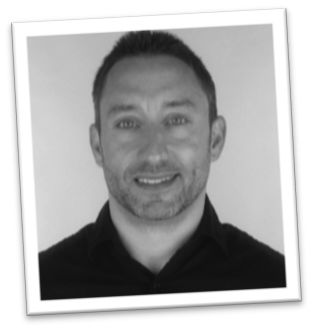 Joseph Arangio, MS, CSCS
Tactical Strength and Conditioning Coach
Author, Tactical Bodyweight Workouts
Frequently Asked Questions:
When is the event?
Saturday, April 12th, 2014: 0700 hours - 1600 hours.
Where is the event located?
Tactical Workouts Headquarters in Allentown, PA. The exact address, and a few unannounced surprises, will be sent after you officially register
What airport should I fly into?
Lehigh Valley International Airport (ABE)
Where should I stay while in town?
The hotel to stay at is the Renaissance Allentown Hotel, 12 N Seventh Street, Allentown, Pennsylvania 18101 | Phone: 484-273-4000 | RenaissanceAllentown.com.
If you want super-nice accommodations, and you're traveling with your significant other, book a room at The Glasbern Inn. Ask for Albert and mention that Coach Joseph Arangio sent you his way. It's a 15-minute drive to the event, but worth it. Glasbern.com
What should I bring to the live event?
Just gear to train in, some snacks, water, a towel, and a notebook
What if I have injuries? Will that limit me from attending the live event?
We will modify all movements to keep you safe
Is the event tax deductible?
Yes. An income tax deduction is allowed for expenses of education (including tuition fees, travel, meals, and lodging) undertaken to maintain and improve professional skills
Deadline to Apply EXPIRES In:
NOTE: After submit the refundable payment, you will receive a personal email from Coach Joseph Arangio within 24-48 hours to schedule your 20-minute coaching call. For support questions please contact info@tacticalworkouts.com